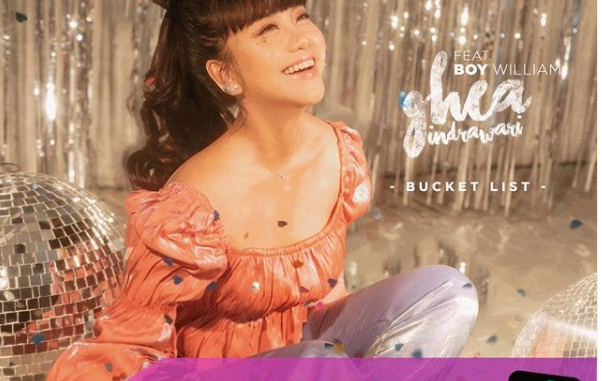 Yuk ikutan #BucketList2021 Challenge Pre Release lagu baru dari Ghea Indrawari di TikTok buat dapetin hadiah total 50 juta Rupiah berupa saldo SPIN Pay untuk 100 orang pemenang!
Syarat dan Ketentuan
– Follow Akun TikTok dan Instagram @spin.id
– SPIN memberikan giveaway saldo SPIN Pay dengan total hadiah Rp 50.000.000 untuk 100 pemenang
– Masing-masing pemenang mendapat saldo SPIN Pay sebesar Rp 500.000
– Peserta giveaway mengikuti hashtag challenge #BucketList2021 dengan menyertakan "Menang Giveaway SPIN Pay" ke dalam video #BucketList2021
– Peserta giveaway melakukan submit video ke CS SPIN Pay di 0852 8408 0700
– Pengumuman Pemenang pada tanggal 24 Februari 2021 melalui channel resmi SPIN
– SPIN akan menghubungi para pemenang secara langsung untuk konfirmasi
– Pemenang yang tidak menanggapi konfirmasi dalam waktu 1×24 jam dianggap gugur
– Saldo SPIN sebesar Rp 500.000, dikirimkan secara otomatis kepada masing-masing pemenang
– Proses pengiriman saldo kepada pemenang adala 5×24 jam hari kerja
– SPIN tidak pernah meminta bayaran apapun kepada pelanggan untuk program giveaway dan program lainnya
– Keputusan pemenang tidak dapat diganggu gugat
Caranya gampang!
1. Ikutan #BucketList2021 Challenge dengan memasukkan "Menang giveaway SPIN Pay" ke dalam video #BucketList2021 kamu di TikTok dan tag akun TikTok @spin.id
2. Download aplikasi SPIN Pay dan lakukan registrasi.
3. Submit video challenge #BucketList2021 dan screenshot profile akun SPIN kamu ke Whatsapp CS SPIN di 0852 8408 0700.
Jangan sampe ketinggalan, karena challenge ini hanya dibuka dari tanggal 11-18 Februari 2021.
Make sure your video is one of the best!