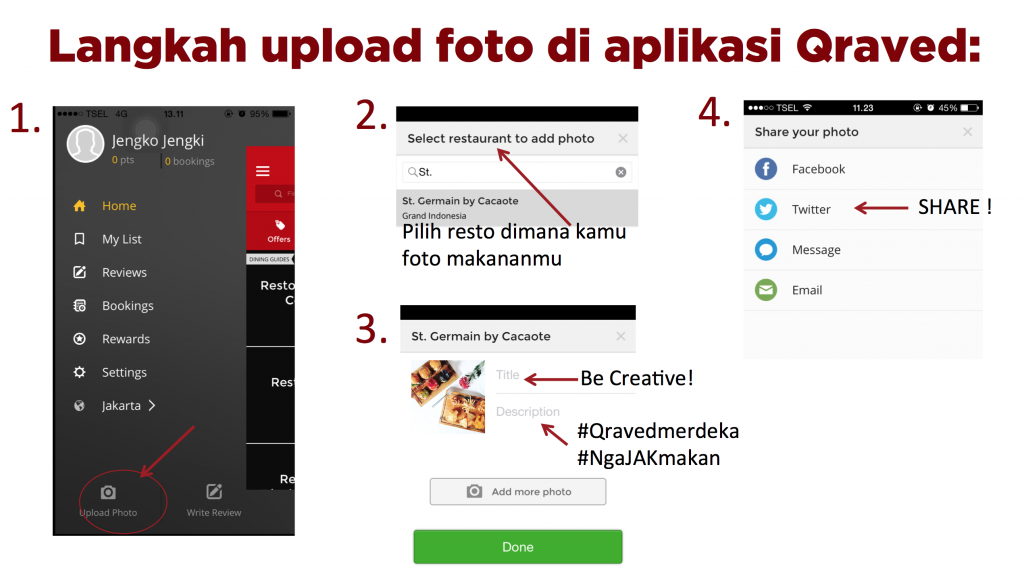 Bagi kalian yang suka foto2 makanan beserta makan enak gratis, jangan lewatkan kesempatan ini!
Kali ini Qraved dan 101JakFm mengadakan quiz untuk menyambut kemerdekaan RI nih!
Dapatkan kesempatan untuk memenangkan pengalaman bersantap ala kerajaan Majapahit dalam royal "TUGUDOM" dining di restoran Lara Djonggrang senilai 1.500.000 rupiah per orangnya!!
Gampang kok caranya, cuma dengan 4 langkah mudah dibawah ini, yuk kita simak:
1. Download Applikasi Qraved dan 101JakFM pada apple store & google play kamu.
2. UPLOAD foto makanan Indonesiamu di restoran manapun bersama hal yang berhubungan dengan JAKFM (contoh: Screenshot aplikasi JAKFM) di aplikasi Qraved!
3. Buat judul & deskripsi yang kreatif. jangan lupa ya pake HASHTAG #qravedmerdeka dan #ngaJAKmakan
4. and  last step is SHARE it to your twitter!!
Gampang kan?! Ayo ikut dan menangin hadiahnya!
Akan dipilih 3 pemenang dengan judul dan deskripsi yang paling kreatif loh!
PERIODE-nya hanya dari tanggal 10-20 AGUSTUS 2015! Jangan sampai kelewatan ya!
PS: Acara makan ini akan dilaksanakan tanggal 22 Agustus pukul 16.30 sampai 19.00 bersama dengan tim Qraved & JakFM! Untuk masing masing pemenang dapat membawa satu orang tambahan untuk nemenin kamu makan! TUNGGU APALAGI ?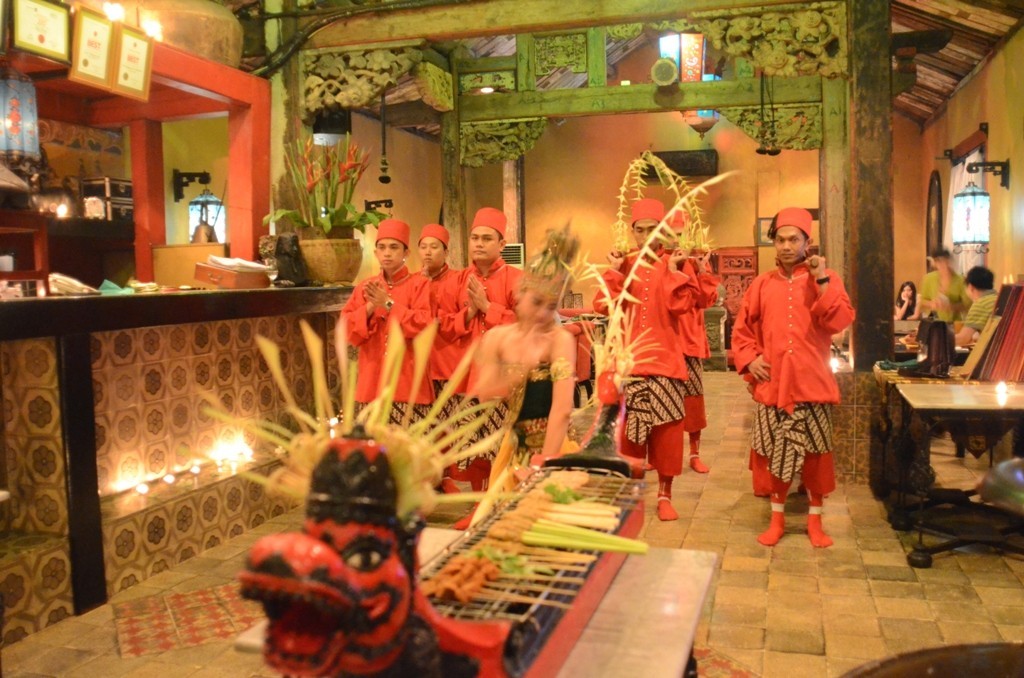 Simak di bit.ly/qravedmerdeka